RIDA, Rome International Dance Academy, and Junior Company 2018 Auditions
by RIDA | auditions from 21 April to 20 May 2018
Audition for the Rome International Dance Academy, Italy. 2 years dance education in english. Guest teachers for all Europe and Junior Company.
RIDA is a professional program of contemporary dance with an international profile, developed to support and promote young talent dancers.
RIDA validates 2 YEARS education divided into academic studies and company work experience. It takes place entirely in English to facilitate the insertion of the students in the international art field.
Students are not required to have an advanced level of the language, but the willingness to learn it during the course. RIDA will have a fixed team of teachers and according to each period will work with guests artist from different European countries.
Auditions:
ROME – PACSTUDIOS 21 April 2018, 14:00
NAPOLI – ACCADEMIA VESUVIANA 12 May, 2018
MARCHE, PORTO SAN GIORGIO – ARABESCO CENTER 20 May 2018
Private Auditions : send cv and a dance video to [email protected]
In order to be considered for the program, candidates will have to audition:
classic, contemporary and improvisation techniques + solo presentation (max. 3 minutes )
Requirements:
– Age female/male from 16 to 26 years old,
– Strong classical & contemporary technique.
To Apply:
Download and fill out the RIDA APPLICATION FORM and send it, together with your photo, to: [email protected]
For more information please visit: www.pacstudios.eu/rida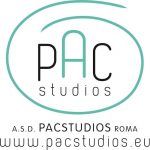 PACSTUDIOS
PACSTUDIOS has as main objective to give a positive and innovative knowledge of the different artistic forms of expression and communication. The class structure is intended to encourage the development of personal identity and to create stage experience, as well as increase self-esteem, nurture individual creativity, create a safe environment in which students can develop their physical and artistic qualities, and above all, enjoy their time.
visit profile
No Posts for this author.