Unity Space AIR Melbourne
by Unity Space | from 15 January to 25 March 2018
The incentive is for all resident artists to collaborate and create a collective group to co-create together.
There will also be an option to create smaller collective groups depending on the collaborations that will be formed.
We accept up to 4 International artists and up to 5 local artists from Melbourne to collaborate,
research and develop on the subject matter: Cultural Diversity and Cross Cultural Communication with non-linguistic medium.
Residency Mentors:
Vangelis Legakis
Gulsen Ozer
Where:
Residency at Abbotsford Convent Melbourne
Performances in Melbourne at Abbotsford Convent & Sydney at Ready Made Works
When: 15 January – 25 March 2018
Deadline for application: 22nd December 2017
How to apply: Send motivation letter and CV to [email protected]
The Residency offers:
​
– Accommodation:
– A comfortable queen size double bedroom.
– The residency can accept up to four artists. Two artists in a shared room and couples can also be accepted upon arrangement.​​
– Full equipped kitchen for preparing food
– Bathroom & Toilet shared in the house.
​
R&D Space
One studio Dorm 1 at Abbotsford Convent
Studio apprx. 12×10 SqMtr with wooden floor
​
Other Benefits
– Mentoring
– Performance/Presentation of the artists' work (Arranged case by case that can be coordinated with the mentors).
– First performance at Rosina room at Abbotsford Convent on 16th March.​
– Second performance will be at the Ready Made Works in Sydney on the 25th of March. ​​
– Travel expenses from Melbourne to Sydney will be covered by bus for all resident artists to travel together.
– Accommodation in Sydney will be covered for all resident artists
– Guidance for what to do in Melbourne in terms of art and cultural activities and finding materials for your production.
​
​
The Resident Artists have to cover and offer:
​
– Their flights and transportation to and from Melbourne and to the premises of the residency
Food and personal expenses
– Any production expenses
Costs for International artists Total 2900 AUD (includes accommodation)
Costs for artists living in Melbourne: 1400 AUD
Contact details: [email protected]
website: https://unityspaceair.wixsite.com/unityspaceair
FB Page: www.facebook.com/unityspaceaspaceofintegration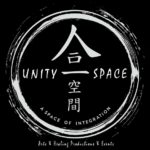 Unity Space
Here at UNITY SPACE, we are driven by a single goal; to spread interdisciplinary practices integrating performing and visual arts with healing and spirituality for making the world a unique place for all. We create projects, festivals and residencies across the world inclusive to all people, cultures, professions and backgrounds.
visit profile
No Posts for this author.