Play-Fight Surfing Camp Portugal
by Formless Arts | from 10th to 17th of June 2018
An exciting adventure to welcome the Summer this year !!
Play-Fight Surfing Camp – Portugal (Ericeira)
When: From 10th to 17th of June 2018
One week of exploration through Play-Fight and Surf, both challenging, playful and deeply interconnected movement practices.
The Camp will be hosted by Surf Yoga Portugal (https://surfyogaportugal.com). They will provide one surf class per day with full surfing equipment, meals and accommodation in their warm and friendly hostels. The Play-Fight study will be hold in an outdoor space completely renewed and organized to host this unique event (pictures of the space will be posted during the work in progress !! )
An opportunity to dive into the Ocean and learn how to ride waves, inside and outside. Through falling and accepting the fall, the unexpected becomes a chance for new discoveries, refining intuition and widening the perception.
Moreover, this special event wishes to be WI-FI FREE !!
It is an invitation, not an imposition, to accept the challenge and explore further beyond what we think to be essential.
Participation Fee:
Early Bird – first 5 registrations – 520€
Regular Participants – 590€
Services included in the fee:
Accommodation in hostels – shared rooms (rooms of 3 / 4 beds and 2 double rooms)
3 meals p/d
1 surf class p/d with Surf equipment
1 Play-Fight class per day
Evening activities
Transfers from and to the airport – Lisbon (one transfer in the morning and one in the afternoon)
Transfers to the beach and to the farm for Play-Fight practice
To reserve the spot you will be asked to send a Deposit of 200€.
Cancellation Policy: the deposit is non refundable but it can be reinvested in another major event of 2018 or a replacement can be arranged.
For Info and Registrations:
Please write to [email protected] in order to receive the application form.
——————————————————————————————
PLAY-FIGHT
A self-empowering physical practice that weaves together cooperative qualities of any type of partner dance with highly refined confrontational principles from internal martial arts. The exploration goes beyond the fringes of mere physicality. The reciprocal mirroring through the physical drills leads the practice into a deep space of self-discovery, for acknowledging and revealing myriad aspects in human interactions and expressions. The core guidance is to learn how to preserve own integrity and inner calm under controlled stress-induced events while being engaged through playfully confrontational interactions. The embodiment of principles of non-resistance and non-violence is at the top of all achievements for allowing flow to be embodied, returning thus to our original state of being.
BRUNO CAVERNA
Originally from Rio de Janeiro Bruno started practicing a vast array of physical practices at the age of 8, such as capoeira, contact-improvisation, contemporary dance, acrobatics, taiji, qi-gong and russian martial arts – systema, just to mention a few. In 1994 Bruno started teaching/sharing passionately and tirelessly his life experiences with people from all walks of life in more than 30 countries. He authored Formless Arts, an umbrela for Play-Fight and Liquid Body practices as a result of a vision that questions our crystalized concepts while at the same time interweaving a multitude of disciplines and tribes through a common thread. Currently Bruno is based in Russia where he is given the privilege to learn internal martial arts and other concealed knowledge from renowned russian masters.
Formless Arts short film: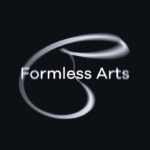 Formless Arts
Formless Arts is a collaborative space created by Bruno Caverna that aims for an intermingling, integration and communication between all kind of art-forms and various practices from the very source
visit profile
No Posts for this author.