Mystic Ballet's MB 2 – Training program and Summer Intensive 2018
by Mystic Ballet |
Mystic Ballet/MB2 is Looking for Male and Female dancers for:
Mystic Ballet's MB 2 – Training program 2018-2019 Season
To learn more: http://mysticballet.org/mb-study/mb2-trainee-program/
Mystic Ballet's Summer Intensive July 16 – August 13
To learn more: http://mysticballet.org/mb-study/mb-summer-intensive/
Live Auditions:
NYC (Feb 18, March 31, April 8)
Paris (Feb 24)
London (Feb 25)
Accepting Online Auditions and Live Audition Registration, to apply: http://mysticballet.org/about-mb/audition/
Where: Stonington, Connecticut, USA
Deadline for application: 2 days prior to live audition, and for Online Auditions May 1.
Please note that your application will only be taken into consideration if the application contains all the required information and if you have applied within the deadline.
Your application must contain:
• a video reel (Youtube or Vimeo links)
• CV (pdf or word doc)
• Headshot (jpg or pdf)
Learn more about Mystic Ballet at: www.mysticballet.org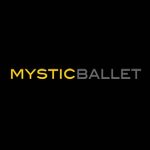 Mystic Ballet
The philosophy of Mystic Ballet's artistic existence is supported through its unique TIC technique.
TIC favors freedom of action for the individual over the collective. Utilizing our idiosyncratic artistic ideology, TIC technique, an essential and unorthodox approach for today's audiences, we create a distinct bond of conceptual artistic articulation cultivating public engagement.
The Company has toured and its works have been seen throughout New England, New York, Germany, Serbia, Nicaragua, Japan, and Brazil.
Mystic Ballet's TIC technique has been taught at workshops – Young Artist Development in New York, London, Paris, Milano, Frankfurt, Taipei, Osaka, Tokyo, and Sydney.
In 2015 Mystic Ballet opened its own performing venue – for experimental works and exclusive high end entertainment, Mystic Dark Room.
visit profile
No Posts for this author.