SEAD Auditions 2018 for dance education and postgraduate programs
by SEAD | from 5th January to 14 April 2018
SEAD in Salzburg, Austria is holding its Auditions 2018 for entrance into the four-year undergraduate contemporary dance education program "Artist in Process" and the two one-year postgraduate programs "I.C.E. – Choreographer´s Year" and "BODHI PROJECT – Professional Company Year"!
The first round auditions take place from January to April 2018 in Europe, America and Asia. The second round takes place in Salzburg in May 2018. Detailed information about the auditions you can find our website http://www.sead.at/index.php/academy/auditions
Where/When:
10.12.2017 Helsinki
05.01.2018 Tokyo (no online payment)
27.01.2018 Berlin
03.02.2018 Barcelona
04.02.2018 Brussels
10.02.2018 Athens
11.02.2018 Paris
17.02.2018 London
03.03.2018 Montreal (no online payment)
03.03.2018 Budapest
03.03.2018 Sao Paulo (no online payment)
10.03.2018 Shanghai (no online payment)
11.03.2018 New York (no online payment)
17.03.2018 Edinburgh
23.03.2018 Tel Aviv (no online payment)
24.03.2018 Stockholm
31.03.2018 Salzburg
07.04.2018 Catania
14.04.2018 Vienna
Deadline for applications: Week before audition date
How to apply: Please submit an online application form Via our website.
Costs for participants: 40 euros
Contact details: [email protected]
More Information can be found via the links below:
http://www.sead.at/
http://www.sead.at/index.php/academy/auditions
https://www.facebook.com/SalzburgExperimentalAcademyofDance
Recommended as preparation for the auditions: MoveMentors Dance Intensive (One-week dance intensives in Salzburg, Austria)
5.-10. February 2018 with Vita Osojnik
26.-31. March 2018 with Konstandina Efthimiadou
2.-7. April 2017 with Sadé Alleyne
Don't miss our early registration bonus! Find more further down and on our web: http://www.sead.at/index.php/academy/auditions/preparation-workshops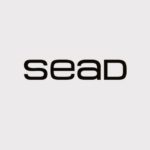 SEAD
SEAD – Salzburg Experimental Academy of Dance is a school about work – creative work, technical work, intellectual work. SEAD students are highly challenged to invest themselves into the growth of their personal and artistic maturity. SEAD is a shelter and support system for developing artists and a vital training ground for performers and choreographers.
visit profile
No Posts for this author.