Addo Platform: Summer Intensive 2018
by Addo Platform | July 30th - Aug 10th, 2018
REGISTRATION IS NOW OPEN
PRICING & APPLICATION PROCESS:
https://www.addoplatform.com/workshops/summerintensive2018
SCHOLARSHIPS AVAILABLE! 
Check our website to see more details.
LIMITED to 30 dancers
Addo Platform is bringing to Canada, a dance workshop in the Summer of 2018, hosted at the beautiful space of Scotiabank Dance Centre, in the heart of Downtown Vancouver.
Addo Platform has designed a dance Summer Intensive for pre professional dancers and dance professionals who are eager to expand their knowledge on the different international and national dance practices (16+). The workshop consists of a two-week programme that connects dancers with emerging and leading choreographers from around the world.
This workshop brings together Gaga Movement, Shay Kuebler Radical System Art, TBX[Toolbox Series], Guy Shomroni and Alvin Collantes Photography. By spreading these different movement languages we intend to dynamize the community, bringing focus to the exciting city of Vancouver BC.
CLASSES OFFERED:
Guy Shomroni, will be leading Gaga/dancers classes throughout the first week of the workshop and 2 different works of repertory choreographed by Ohad Naharin, one of the worlds preeminent contemporary choreographers.
Shay Kuebler, will be providing the techniques and repertoire from one of Vancouver, Canada's leading companies Shay Kuebler Radical System Art.
Choreographic Creation Process- Guy Shomroni will also be developing creative sessions of his own work with Yasmin Mahmoud by delving in exploring movement and choreographic tools.
Amy Morrow, will be leading Gaga/dancers classes throughout the second week of the intensive, as well as bringing the TBX [Toolbox Series]. She will also be leading open Gaga/people classes, during the second week on the intensive, following the completion of the workshop day.
Improvisational JAMS with Dj Alvin Collantes and Guy Shomroni.
FACULTY BIOGRAPHY
https://www.addoplatform.com/workshops/summerintensive2018
APPLY NOW
https://www.addoplatform.com/applicationform
Follow us on INSTAGRAM – @AddoPlatform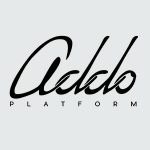 Addo Platform
Addo Platform is an artistic apparatus that creates artistic opportunities for varied artistic fields. We are focused on transforming and enlightening communities by hosting events that bring together its local artists and international commuters.
Addo Platform runs dance workshops, performances, exhibitions, residencies, classes, online marketing opportunities & a range of others: from an online network, where artists can share their visions, to physical occasions where knowledge and artistic ideas are cultivated. By commissioning a place where thoughts, information and visions can be shared, Addo Platform promotes the critical appreciation of the contemporary arts.
visit profile
No Posts for this author.