INTENSIVE PROFESSIONAL TRAINING with MARRAFA
by Luis Marrafa | deadline: 1st of March 2018
StairCase.studio Brussels, calls for professional dancers for 2 Intensive training programs with the duration of 1 month each, first program will be in May 2018 and the second program in June 2018.
Coordinated by the choreographer, sound composer and director Luis Marrafa.
Both Intensive professional trainings are a full afternoon program, starting with a contemporary dance class / physical training, and continuing with a technical and artistic composition. This important initiative is to share tools for professional dancers with the goal in choreography, engaging them into a research in movement composition and development of new knowledge in the artistic filed.
Program description:
Contemporary dance class – Highest physical training, approaching a technical and artistic level. Detailed movements will be proposed aiming the fluidity (flow technique) of the body crossing into the space. Rethinking the body possibilities and exploring new physical abilities. Revisiting repertoire and improvisation.
Creative composition – Exploring methods of composition/choreography. Developing an intuitive and conscious creativity. Capacity to evaluate the artistic development. Being critical and reflective about the composition. Relating movement with music. Creating a choreography directed by a professional.
Program objective:
• Highest physical training,
• Teaching methods of choreography,
• Program for a restrict amount of dancers,
• Creating solos/duets supervised by a professional,
• Filming support, editing of the creations,
• Showing the creations for a public in Brussels,
MAY program – Intensive Professional Training
Start – May 1st
End – May 31st
Warm up – 14:00 till 15:00
Choreography – 15:10 till 18:00
(4hours per day and weekends off)
Max. 6 dancers
Price = 450€
JUNE program – Intensive Professional Training
Start – June 4th
End – June 29th
Warm up – 14:00 till 15:00
Choreography – 15:10 till 18:00
(4hours per day and weekends off)
Max. 6 dancers
Price = 450€
Where: Brussels, Belgium
General entry requirements
• Dancers full program availability for May or June 2018 in Brussels,
• Applicants with professional experience in dance,
• Age 20+
• Sending a resumed CV, with a video on Vimeo or Youtube, a full body photo in motion or static, to: [email protected]
• Specify for what program you apply for (May or June)
Deadline for the application 1st of March 2018
Selected candidates will be informed by the 6th of March 2018
INFO about Luis Marrafa – Videos and extras at www.marrafa.com | http://luismarrafa.blogspot.be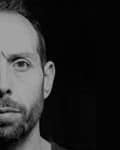 Luis Marrafa
Luis Marrafa, born and has lived in Germany. Moved to Évora in Portugal and after to Lisbon, passed through London and at the moment lives and works in Brussels since 2009. He has degree in dance at Escola Superior de Dança in Lisbon. Luis is the cofounder of MARRAFA company and the dance space StairCase.studio in Brussels. Luis is inspired by his surroundings, experiences and different cultures, creates his own works as a choreographer, dancer and music/sound composer. Luis has been teaching in professional schools and in professional dance companies.
More info:
www.marrafa.com
http://luismarrafa.blogspot.be
visit profile
No Posts for this author.