Integrated Dance Flow- Intensive week with Rahul Goswami
by Yoga Zanshin Pula | from 2nd to 8th July 2018
(where soul and matter meet)
Integrated dance flow is a dance practice blending different dance techniques which interconnect our inner energy flow with the space and other dancers.
During the 7 day intensive workshop, Rahul will be teaching (master)classes, guiding trainings and working on repertoire with the participants.
The class will guide you through Curves and Lines in the space, smoothly interchanging to flow in space and time. Different methods are being used during the practice, such as Indian Martial Arts (based on MayurBhanj Chhau), Flying Low & Passing Through, Contact Improvisation, Improvisation composition tools and Choreography composition.
You will be challenged both physically and mentally- to create a unique body-mind interconnection.
We will be learning how to isolate deep motions by using gravity, momentum and quick movements. The focus is to create tranquility by connecting with your soul and movement.
During this Professional Dance Intensive we will be working on:
– 14 element Integration
– Play – Touch partnering
– Free Fall ( based on Flying Low )
– Improvisation Composition
– Integrated Dance Flow
Where do the soul and matter meet? The Soul are the colors of Life, whereas Matter is the Painting Brush. We cannot paint without the brush, but colors are everywhere, filling up the world of the spirits. We will work on breath exercises which interconnect the soul with the matter.
About Rahul
Rahul Goswami is an experimental contemporary dancer and choreographer, based in New Delhi, India. He juggles between the roles of a performer, choreographer and researcher in a variety of dance forms for the last 11 years. In this short span of his career he had the opportunity to work with some great visionaries in the art industry on several grand-scale projects (David Zambrano/ Flying low & Passing Through; Katie Duck/Magpie Project/Movement Research, composition and improvisation; Vangelis Legakis / Flying Low & Passing Through, Release technique, Experiential anatomy, Choreography, Contact Improvisation; David Liu/ Gaga Movement Expression).
He also studied Indian Martial arts and creative movement work at Bhoomika Creative dance center ( Bharat Sharma and Tripura Kashyap ), Sadhya performing art ( Santosh Nair ), Choreography and Composition work with Mandeep Raikhy and worked with J.J Sai Babu and Rakesh Mps.
His work has been and still is performed at Festivals around India.
"My aim is to work with a variety of movement expressions and explore the possibilities of new ideas through improvisational work. As an Improvisation artist, I take spontaneous actions that represent different interpretations with indirect meanings through my performances.
I believe that imagination can always manifest into reality, into dance!"
Where:
The workshop is taking place in the historical Roman town of Pula, located on the Adriatic coast in Istria, Croatia. Well known for its sparkling blue, green and turquoise sea, rocky coast, well preserved Roman ruins, delicious and affordable cuisine, warm summer days and night, etc. Combine a summer vacation with dance, or the other way around, and enjoy the best of both worlds this coming July.
For more information about the course, flights, accommodation and registration, please follow link to the webpage
http://yogazanshinpula.hr/rahul.html
When: Monday July 2nd to Sunday July 8th 2018
PRICE:
Early bird: €300,- excl. accommodation (Until April 1st)
Full price: €350,- excl. accommodation
If paying in installments, a non-refundable deposit of €150,- needs to be transferred by April 1st, to reserve your spot in the training (does not apply for early bird tickets).
For the early bird tickets the full fee needs to be transferred by April 1st. The non-refundable deposit in that case can be transferred anytime before April 1st.
We will be offering options, tips and ideas for accommodation for dancers outside of Pula. Do not hesitate to contact us.
Groups/schools applying with 5 or more students receive a special offer.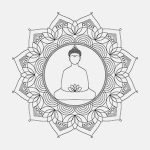 Yoga Zanshin Pula
The story begins in 2007 when Zanshin was founded - a center for the balance of the mind, speech and body. The center was founded by Suzana Janković after years of yoga practice (from 1994.) and is located in Pula. In 2016, Gea - Suzana's younger daughter - also joined Zanshin as a teacher by giving classes and running various yoga workshops. Recently Nika, the older daughter, joined the team to complete the family business and, as a graduated Performance artist, enrich it with dance and movement elements.
Zanshin is offering various types of yoga classes including Integral Vinyasa Flow Yoga, Yin Yoga, Prenatal Yoga for pregnant women and Chinese Yoga Five Elements. We also organize dance workshops and intensives, Yoga workshops and teacher trainings. The emphasis is on a versatile choice of classes, tailor-made for all beginners and experienced yogis, and also, we can help you with specialized therapeutic yoga programs, as well as yoga classes for the older.
Through ten years of continuous work, Zanshin has always had the desire to create space and a community where each individual can, with the guidance of certified teachers, learn about the ancient discipline of yoga and find the way to their inner harmony and well-being. Here, everyone is welcome - dancers looking for stability, groundedness or inner peace and strength or Yogi's and Yogini's curious about expressing themselves through movement, contact, using freedom of movement and spontaneous action in the moment .
We invite you to find a class that matches your interests and to complement our community with your life energy!
visit profile
No Posts for this author.