DDD PRO 2018 – David Zambrano | Edivaldo Ernesto | Frey Faust | Marco Ferreira – Porto, Portugal
by Festival DDD | from 26 April to 11 May 2018
DDD PRO 2018 is a new segment of the Festival DDD – Dias da Dança (Porto, Portugal)
The program consists in contemporary dance workshops for professional dancers or dance students.
The workshops will have the following guests: David Zambrano, Edivaldo Ernesto, Frey Faust and Marco Da Silva Ferreira.
This project is curated by Sekoia – Artes Performativas in partnership with the Festival DDD and supported by Fundação GDA.
Information about the workshops:
• 26 — 28 APR (3 DAYS = 15H) •
Marco da Silva Ferreira | "Vortex Body"
Normal 130€ // GDA Cooperating Artist: 65€
• 30 APR — 11 MAY (2 WEEKS = 50H) •
David Zambrano | "Flying low & Passing through"
Normal 420€ // GDA Cooperating Artist: 210€
• 30 APR — 4 MAY (1 WEEK = 25H) •
Edivaldo Ernesto | "Depth Movement"
Normal 210€ // GDA Cooperating Artist: 105€
• 7 — 11 MAY (1 WEEK = 25H) •
Frey Faust | "The Axis Syllabus"
Normal 210€ // GDA Cooperating Artist: 105€
*This project is supported by the GDA and, as such, the GDA cooperating artists will pay only half the registration fee (limited to 9 per module). If you are a cooperating artists, introduce the following Coupon to receive the discount: GDA
Note: This information will be verified through request of proof.
*Very important:
Participants can't inscribe at this workshops at the same time:
David Zambrano + Edivaldo Ernesto
David Zambrano + Frey Faust
David Zambrano + Edivaldo Ernesto & Frey Fausta
This is because David Zambrano's workshop overlaps the workshops of Edivaldo Ernesto and Frey Faust.
All participants will receive a Festival DDD Pass with access to the performances, as well as a certificate to the ones who attend a minimum of 80% of the total workshop hours.
Learn more about the festival at: http://festivalddd.com/en/ddd-news/

To book, Go here: https://goo.gl/9f1mZM or just book at the top of the sidebar on the right.
For questions, contact: [email protected]
Curated by: Sekoia – Artes Performativa
In partnership with: Festival DDD – Dias da Dança 2018
Supported by: Fundação GDA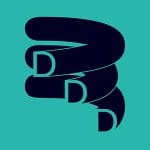 Festival DDD - Dias da Dança
Festival DDD — Dias da Dançastarts from the idea of the connection that can be built between the three cities by proposing a programme that encourages wandering between performance venues and public spaces, along a route with- out interruptions or overlaps.
DDD EXTRA — Masterclasses / Workshops / Meetings / Cinema / Meeting Point
A series of activities to complement the shows will offer different audiences, and the student community in particular, the opportunity to interact more directly with the choreographers. Various workshops and masterclasses will take place in arts schools in the three cities, stimulating a close relationship between the artists presented in the festival and promoting dance education.
visit profile
No Posts for this author.