NW Dance Project – Summer Dance Intensive
by NW Dance Project | July 16th to August 10th, 2018
NW Dance Project's Summer Dance Intensive offers a rigorous, inspiring, and unique experience for professional and pre-professional dancers ages 14 to 24. Dancers will train with the award-winning company members of NW Dance Project and be immersed in professional technique classes and experience the creative process, repertoire, improvisation and movement styles that are necessary tools for every dancer. This intense, hands-on month of training will provide dancers with the insights, improvisational skills and creative tools that are needed by the most sought after companies and choreographers of today.
Today's dancers are asked to improvise, reinvent steps, switch-up phrases, change musicality and make impulsive, artistic choices. Technique alone is not enough — dancers must also now be creators.
Each day will start with a ballet class followed by a contemporary technique class. After the lunch break, dancers will participate in repertoire, improvisation, composition and choreographic development sessions. Informative discussions with our artists on career and college planning and life of a professional dancer will also be offered. The dancers will be split into groups by age and merit in order to facilitate increased individual attention and direction.
In 2017, NW Dance Project inaugurated our Advanced Platform into our Summer Dance Intensive. Our Advanced Platform class is geared for those exemplary dancers who display advanced technique and artistic maturity and are ready to be pushed and developed to help make the transition from school to career. Placement for the Advanced Platform is made on first day of intensive and all sessions will be held at Reed College's stunning Performing Arts Center.
These four weeks of creative discovery will culminate in an exciting public theater showing on Friday, August 10 / 2018 at Lincoln Performance Hall. This is a ticketed event.
NW Dance Project is committed to offering a supportive and encouraging environment so that each dancer can develop and discover their unique creative voice. Dancers will work with NW Dance Project's extraordinary, award-winning company members and Artistic Director as they are mentored to push and develop their creativity, ideas and versatility.
To apply:
Interest dancers must audition to be accepted. Dancers must submit or bring a completed application + résumé, head shot, dance shot and audition fee ($30 USD cash only) to their selected audition.
More audition details available online http://nwdanceproject.org/projects-intensives/summer-dance-intensive/
Portland, OR / Sunday, January 7, 2018
Dancers 18+ may be interested in our 5 Dance Days workshop held prior to this audition date.
Dallas, TX / Friday, January 12, 2018
Minneapolis, MN / Saturday, January 13, 2018
Salt Lake City, UT / Saturday, January 13, 2018
San Francisco, CA / Sunday, January 14, 2018
Houston, TX / Sunday, January 14, 2018
Pittsburgh, PA / Wednesday, January 17, 2018
Winston-Salem, NC / Friday, January 19, 2018
Chicago, IL / Saturday, January 20, 2018
Los Angeles, CA / Saturday, January 20, 2018
Vancouver, BC / Sunday, January 21, 2018
$30 USD Cash or $40 Credit/Debit Card
New York, NY / Sunday, January 28, 2018
Portland, OR / Saturday, February 3, 2018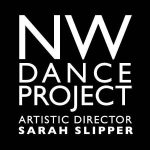 NW Dance Project
NW Dance Project was founded in Portland in 2004 by acclaimed dancer, mentor and choreographer Sarah Slipper. NW Dance Project is dedicated to the creation and performance of innovative, new contemporary dance works from established and emerging dance makers created in an open and artistically stimulating environment.
In order to produce the next wave of significant dance works, we are also committed to advancing dance education and community involvement. In March 2014, NW Dance Project opened our beautiful new 8,500 square foot well-appointed Creative Center in the heart of Portland's Inner Eastside, where we lead dance education for adults and children through our various projects, intensives, workshops and classes as well as opportunities for established and emerging dance makers to choreograph and refine new works set on our company of classically trained, fearless contemporary company dancers.
visit profile
No Posts for this author.