Play-Fight Camp 2018 / Brasil
by Formless Arts | from 21st to 29th January 2018
// PLAY-FIGHT CAMP BRAZIL //
Bruno Caverna – Play-Fight
Jorge Itapuã Beiramar – Capoeira Orgância
Guilherme Stamato – Systema
(information in Portugese follows below)
PLAY FIGHT
A self-empowering physical practice that weaves together cooperative qualities of any type of partner dance with highly refined confrontational principles from internal martial arts. The exploration goes beyond the fringes of mere physicality. The reciprocal mirroring through the physical drills leads the practice into a deep space of self-discovery, for acknowledging and revealing myriad aspects in human interactions and expressions. The core guidance is to learn how to preserve own integrity and inner calm under controlled stress-induced events while being engaged through playfully confrontational interactions. The embodiment of principles of non-resistance and non-violence is at the top of all achievements for allowing flow to be embodied, returning thus to our original state of being.
~~~~~~~~~~~~~~
BRUNO CAVERNA / PLAY-FIGHT
Bruno is originally from Brazil. With a background in capoeira, he's been active in the contemporary dance scene for many years. Now, Bruno is considered a very respected teacher within formless martial art and contact dance related practices, where he combines all of his background in to a practice of play, sensitivity and finding deeper connection to understanding our minds related to the body.
~~~~~~~~~~~~~~
JORGE ITAPUA / ORGANIC CAPOEIRA
As a practice, the Organic Capoeira from Jorge Itapuä seeks the balance between self and other. Between the fight and the dance, between the game and the life. Jorge Itapuã works as a body trainer and coach for dance companies, plays and movies. Athletes and sedentary people benefit from their body-healing practice, and have fun in the game of relating. "Capoeira can be a very powerful tool for training other activities." Jorge Itapuã is a Master of Capoeira, a physiotherapist, and has been working for more than 27 years with his classes, courses and productions with several partners, such as brother Bruno Caverna, reference from the beginning of his walk.
~~~~~~~~~~~~~~
GUILHERME STAMATO (GAFA) / SYSTEMA
Systema is a combat modality developed by the Russians from research in areas including biomechanics, physics and psychology. The differential of this martial art is the adaptability, both to the characteristics of the practitioner and to the circumstances presented in combat situations. Individual qualities are highlighted and there are no sequences to be memorized. More than the body, you train the emotional, the mental and the spiritual to act in the best way in times of crisis and adapt to all kinds of situations.
Guilherme Stamato, known as Gafa, is the first Brazilian certified instructor in Systema. He graduated in Physical Education, Master of Kung Fu Fei Hok Phai and Tai Chi and instructor of Kyusho (pressure points used in martial arts). Trained security teams and military groups (Military Police and Brazilian Air Force), minister workshops in countries like Denmark and Germany. She gives classes in Systema, including directed to actors and for women's personal defense.
www.systemabrasil.com.br
~~~~~~~~~~~~~~
ONDE/WHERE
* Espaço Cultural São Vento – Mogiquiçaba Bahia
www.facebook.com/faz.saovento
QUANDO/WHEN
* 21 – 29 Janeiro 2018
PARA QUEM/TO WHOM
* Direcionado a todas pessoas interessadas ao caminho do autoconhecimento através de praticas físicas
* Adddressed to all who have a sincere interest in the self-discovery path through physical practices
INVESTIMENTO/INVESTMENT
(note that the prices are fixed in reais, the Brazilian currency)
* Curso/Course:
700 reais
* Hospedagem e alimentação/Accomodation and meals:
– Camping: 630 reais
– Quartos compartilhados/ Shared Rooms: 900 reais
– Chalés para 2 pessoas/ Cabines for 2 people: 1080 reais por pessoa/ per person
FORMAS DE PAGAMENTO/MODES OF PAYMENT
* Até em 3 parcelas / up to 3 instalments (only for pepole owning brazilian bank accounts)
INFORMAÇAO E INSCRIÇAO
www.play-fight.com
[email protected]
SOCIAL MEDIA
FB – facebook.com/FormlessArts/
VK – vk.com/play_fight
IG – instagram.com/brunocaverna.playfight/
VM – vimeo.com/formlessarts
Portugese Version:
PLAY-FIGHT
Uma prática física empoderamento pessoal que entrelaça as qualidades cooperativas presentes nas interações dançantes com princípios das artes marciais internas e sutis. A exploração ultrapassa as margens da mera fisicalidade. O espelhamento recíproco através das dinâmicas físicas desafiadoras conduz a prática a um espaço profundo de autodescoberta, por reconhecer e revelar uma miríade de aspectos nas interações e expressões humanas.
A orientação principal é aprender a preservar a própria integridade existencial e a calma interior sob indução controlada de situações de estresse num jogo de dança-luta oscilante entre a cooperação e o confronto. A incorporação de princípios de não-resistência e não-violência está no topo de todas as realizações, instigando o despertar de uma inteligência instintiva e espontânea e ao mesmo requerendo um sentido de auto-honestidade total.
~~~~~~~~~~~~~~
BRUNO CAVERNA
Bruno carrega um eclético agregado de disciplinas corporais desde a capoeira, acrobacia, tai-chi, dança contemporânea, contato-improvisação, watsu e systema russo. Criador do Play-Fight com mais de 22 anos desenvolvendo essa prática dentro de uma atitude auto-didática investigativa. Desde seu primeiro passo na capoeira em 1987 veio a realização que seu caminho seria diferente, que seria esculpido através de uma árdua jornada de autoconhecimento. Em 2000 Bruno deixa o Brasil para viver viajando entre Europa, Russia e América Latina. Caverna já trabalhou como professor, coreógrafo e artista em mais de 35 países, na mais reconhecidas instituições e escolas de dança na Europa, tais como: ImpulsTanz/Vienna; Ultima Vez/Wim Vandekeybus; Kalamata Festival entre outros.
Bruno fundou o Formless Arts, uma plataforma cooperativa que visa o fomento de projetos transdisciplinares. O Formless Arts tem uma filosofia de vida e movimento holística singular por justamente refletir a qualidade resiliente do estilo de vida de Bruno, atraindo cada vez mais pessoas de várias disciplinas de todos continentes. Seu propósito maior é compartilhar a realização que as aparentes diferenças geradoras de todos os tipos de disfuncionalidades são muitas vezes frutos de construções conceituais que podem ser dissolvidas através da auto honestidade. Atualmente seus projetos tem esse enfoque em buscar formas de comunicação de um lugar mais profundo e naturalmente mais unificador, a fonte amórfica e mãe todas as formas.
​
~~~~~~~~~~~~~~
ITAPUA BEIRAMAR
Como pratica, a Capoeira Orgânica de Jorge Itapuã busca o quilíbrio entre o eu e o outro. Entre a luta e a dança, entre o jogo e a vida. Jorge Itapuã trabalha como preparador corporal de companias de dança, peças de teatro e filmes. Atletas e sedentários se beneficiam da sua prática que cura o corpo, e se diverte no jogo de se relacionar. "A Capoeira pode ser uma ferramenta muito potente para treinamento de outras atividades." Jorge Itapuã é Mestre de Capoeira, fisioterapeuta, Cineasta e ha mais de 27 anos esta em movimento com suas aulas, cursos e produções com diversas parceirias, como, com o irmão Bruno Caverna, referência desde o início de sua caminhada.
~~~~~~~~~~~~~~
GUILHERME STAMATO (GAFA) / SYSTEMA
Systema é uma modalidade de combate desenvolvida pelos russos a partir de pesquisas em áreas que incluem biomecânica, física e psicologia. O diferencial desta arte marcial é a adaptabilidade, tanto às características do praticante quanto às circunstâncias apresentadas em situações de combate. São destacadas as qualidades individuais e não há sequencias que devem ser memorizadas. Mais do que o corpo, se treina o emocional, o mental e o espiritual para agir da melhor maneira em momentos de crise e se adaptar a todo tipo de situação.
Guilherme Stamato, o Gafa, é o primeiro instrutor brasileiro certificado em Systema. É formado em Educação Física, mestre de Kung Fu Fei Hok Phai e Tai Chi e instrutor de Kyusho (pontos de pressão utilizados em artes marciais). Treina equipes de segurança e grupos militares (Polícia Militar e Força Aérea Brasileira), ministra workshops em países como Dinamarca e Alemanha. Dá aulas de Systema, inclusive direcionadas para atores e para defesa pessoal feminina.
www.systemabrasil.com.br
~~~~~~~~~~~~~~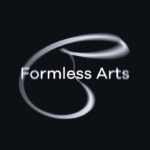 Formless Arts
Formless Arts is a collaborative space created by Bruno Caverna that aims for an intermingling, integration and communication between all kind of art-forms and various practices from the very source
visit profile
No Posts for this author.