PHYSICAL on STAGE – WORKSHOP for dancers & choreographers
By MISERO PROSPERO project | from 2nd to 4th November 2017
PHYSICAL on STAGE
WORKSHOP for dancers & choreographers
Carlos Rodero [MISERO PROSPERO Project]
Assistant: Andrea Brendel
This workshop will introduce Physical Theatre Techniques applied to Contemporary Dancers & Choreographers with the aim to explore and increase their initiative and creativity and the chance to use them within a frame of an alternative production. Theatre training based on exercises that generates creative answers from the dancers to concrete scenic issues and explore their skills and limits. The results could be subject to a deeper treatment. A work that prompts and fosters the needs from the artists and its own world possibilities as well as explores the borders between dance and theatre.
Cost:
120 euros [till September 29th]
140 euros [from September 30th]
Where:
MICADANSES
15 Rue Geoffroy l'Asnier, 75004 Paris, France
When:
November 2 de 15:00 à 19:00 in Noces
November 3 de 17:00 à 21:00 in Noces
November 4 de 09:00 à 13:00 in Noces
Application deadline: October 31st 2017
To apply: send an email to [email protected]
Contact and Links:
MISERO PROSPERO Project
[email protected]
+36 70 536 07 54
miseroprospero.com/
miseroprospero.com/fullscreen/carlos-rodero/
miseroprospero.com/contact/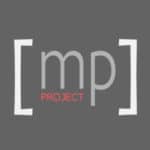 Misero Prospero Project
is a Spanish-Hungarian dance-theatre company based in Budapest, Hungary lead by the Spanish stage director and playwright Carlos Rodero. In effect from the end of 2007, we show stage productions, including pieces of dance, theatre, music and other disciplines related to show business, with artistic and professional integrity and with a special interest in finding and creating new languages for the stage.
No Posts for this author.