Oster Tanz Workshops – Tanzfabrik Berlin
by Tanzfabrik | from 3rd April to 13th May 2018
Dear Dancers,
Welcome to Oster Tanz 2018!
New York-based teacher and choreographer Barbara Mahler will visit Tanzfabrik Berlin for the first time this spring. She has been an important influence in the development and distribution of Klein Technik™ for over 30 years.
Somato-logical reintegration is Frey Faust's theme from the Axis Syllabus this year, Maya M. Carroll is dedicated once again to real-time improvisation and composition, Moveus director Jens Johannsen's holistic approach of BMC® in connection to dance.
Elsa Wolliaston continues to fascinate the old and young with her very own development of the language of African dance in harmony with the music.
Brussels-based Brit Jos Baker long-term Peeping Tom member will work with advanced dancers to create engaging and challenging movement material for performance.
Antja Kennedy, head of the Eurolab training program, teaches two workshops in Bartenieff Fundamentals and Laban Movement Studies.
Where: Berlin, Germany
When: 3rd April to 13th May 2018
Costs: from 105€ – 260€*
*See the price details on our website
Please find our full workshops program here:
http://www.tanzfabrik-berlin.de/en/festivals/oster-tanz-2018
And click here to register online:
http://www.tanzfabrik-berlin.de/en/workshop_anmeldung
If you have questions, please contact us via email [email protected] or by phone +49/30/786 58 61
We look forward to see you!
Tanzfabrik Berlin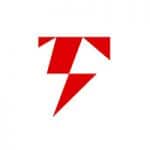 Tanzfabrik Berlin
Tanzfabrik Berlin works as an internationally known centre for Contemporary Dance. It offers space for rehearsals, production, artistic and theoretic research, advanced training, further education, workshops and regular classes. Its main aim is to focus on development, presentation and agency of contemporary dance in all of its diversity of choreographic and performative approaches. This includes the promotion of young artists, the connection of theory and practice and international exchange.
4 studios and an incorporated studio stage in Kreuzberg have accommodated continous artistic and educational practice. The studio stage offers an intimate character and ideal frame for the visualisation of artistic processes. The studios host choreographers, dancers, performers and amateurs and a diverse range of advanced education projects (regular dance classes, performance projects, professional contemporary training, intensive workshops and the 10 month dance intensive programme).
visit profile
No Posts for this author.