Play-Fight Workshop Ljubljana
by Formless Arts | from 17th to 18th March 2018
PLAY-FIGHT
A self-empowering physical practice that weaves together cooperative qualities of any type of partner dance with highly refined confrontational principles from internal martial arts. The exploration goes beyond the fringes of mere physicality. The reciprocal mirroring through the physical drills leads the practice into a deep space of self-discovery, for acknowledging and revealing myriad aspects in human interactions and expressions. The core guidance is to learn how to preserve own integrity and inner calm under controlled stress-induced events while being engaged through playfully confrontational interactions. The embodiment of principles of non-resistance and non-violence is at the top of all achievements for allowing flow to be embodied, returning thus to our original state of being
——————————————————————————————-
When
17 and 18th March 2018
from 10am to 5pm (1 hour lunch break)
Where
Ljubljana, Slovenija, Parmova 25, building "Stena", first studio on the right
Fees
10 Early Bird registrations: 85€
Regular registrations: 100€
Cancelation policy: In case of cancelation from your part until 1.2. 2018 we offer a full refund, after 1.2. 2018 it is possible to replace your spot with someone else.
To register, send your name, surname and contact telephone num. to: [email protected]
Registration is completed as soon as the fee payment comes through.
To ask questions about the practice:
[email protected]
——————————————————————————————-
BRUNO CAVERNA
Originally from Rio de Janeiro Bruno started practicing a vast array of physical practices at the age of 8, such as capoeira, contact-improvisation, contemporary dance, acrobatics, taiji, qi-gong and russian martial arts – systema, just to mention a few. In 1994 Bruno started teaching/sharing passionately and tirelessly his life experiences with people from all walks of life in more than 30 countries. He authored Formless Arts, an umbrela for Play-Fight and Liquid Body practices as a result of a vision that questions our crystalized concepts while at the same time interweaving a multitude of disciplines and tribes through a common thread. Currently Bruno is based in Russia where he is given the privilege to learn internal martial arts and other concealed knowledge from renowned russian masters.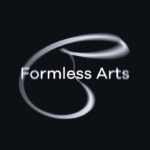 Formless Arts
Formless Arts is a collaborative space created by Bruno Caverna that aims for an intermingling, integration and communication between all kind of art-forms and various practices from the very source
visit profile
No Posts for this author.