Movement Immersion with Bruno Caverna in Spain
by Formless Arts | 15th - 23th September 2018
MOVEMENT IMMERSION with BRUNO CAVERNA
through
PLAY-FIGHT, LIQUID-BODY, BECOMING ANIMAL
TO WHOM
regardless of field of provenance, the event is addressed to whoever is willing to dive into a week long experience aimed to enrich and widen own self-discovery path within a varied community of people: amateurs and/or professionals, all open to share and question where they are now.
WHAT
7 full days of Movement Immersion with Bruno Caverna who will share openly his lifelong experiences in various disciplines through Play-Fight, Liquid Body and Becoming Animal. The practices will operate as main common channels to achieve a deeper understanding and communication among the group, at all times integrated and supported by what participants will actively and consciously bring everyday in the space.
WHY
Formless Arts aims to provide concrete and diverse opportunities of studies, exchanges, inter/intra connections between people and human practices, to empower individual journeys by offering a space where to meet, integrate and dialogue on a deeper since formless level.
~~~~~~~~~~~~~~~~~~~~~~~~~~~~~~~~~~~
THE PRACTICES
PLAY FIGHT
A self-empowering physical practice that weaves together cooperative qualities of any type pf partner dance with highly refined confrontational principles from internal martial arts. The exploration goes beyond the fringes of mere physicality. The reciprocal mirroring through the physical drills leads the practice into a deep space of self-discovery, for acknowledging and revealing myriad aspects in human interactions and expressions. The core guidance is to learn how to preserve own integrity and inner calm under controlled stress-induced events while being engaged through playfully confrontational interactions. The embodiment of principles of non-resistance and non-violence is at the top of all achievements for allowing flow to be embodied, returning thus to our original state of being.
LIQUID BODY
A flowing practice that proposes the deconstruction of acquired, dysfunctional movement patterns by rewiring the nervous system for adaptability, resilience and prowess. The activation of wave-spiral principles and spinal undulations are the doorway to allow participants to groove delightfully in the rhythmical motif of our primeval fluid nature. In the end participants are left with self-empowering tools and guidelines to integrate their experiences into daily activities outside and inside the dance studios. By liquefying our minds, we may dissolve and crystallise lifelong blockages sculpted in bodies over time.
BECOMING ANIMAL
What is strikingly fascinating upon observing animals is the display of tremendous physical tenacity and inner clarity whenever engaged in challenging situations. They seem to not have any concept of themselves and therefore there are seemingly no expressions that are not true and accurate.
As opposed to merely provide a set of new ideas, movements and techniques within a familiar playground, Becoming Animal's overall aim is to lead participants safely to explore uncharted territories.
~~~~~~~~~~~~~~~~~~~~~
THE MAIN CONCEPT
FORMLESS ARTS proposes a transdisciplinary hub aiming for deeper levels of communication, interrelation and boundless exchanges between art-forms of all fields. Being in dialogue with the formlessness of our creative source that honors all human creations and expressions. In the process of recognizing conceptualization for that what is, the individual boundaries that become our segregating filters how we perceive reality will tend to disperse. Conversely what will become more prominent is the rediscover of that raw curiosity of child to explore life free of concepts, a latent quality we all share despite of the massive external divergences that take on shapes as we become more or less indoctrinated. Returning to formless origins requires a constant exercise to distinguish the ever-changing values culturally acquired and what remains constant within this ceasaless river of changes.
~~~~~~~~~~~~~~~~~~~~
BRUNO CAVERNA
Originally from Rio de Janeiro Bruno started practicing a vast array of physical practices at the age of 8, such as capoeira, contact-improvisation, contemporary dance, acrobatics, taiji, qi-gong and russian martial arts – systema, just to mention a few. In 1994 Bruno started teaching/sharing passionately and tirelessly his life experiences with people from all walks of life in more than 30 countries. He authored Formless Arts, an umbrela for Play-Fight and Liquid Body practices as a result of a vision that questions our crystalized concepts while at the same time interweaving a multitude of disciplines and tribes through a common thread. Currently Bruno is based in Russia where he is given the privilege to learn internal martial arts and other concealed knowledge from renowned russian masters.
WHEN
15th – 23th September 2018
Saturday 15th afternoon – Arrival Day
Sunday 23rd morning – Departure Day
WHERE
Lalita Escuela de Vida
Finca el Linar 1
10857 Acebo
Cáceres – Spain
http://www.lalita.net/
SOME TRAVELLING INFO
For those travelling by plane, we organize a Bus transport for the route Madrid-Lalita (both ways)
Meeting point: Madrid Airport (number of the terminal will be decided later on)
Saturday 15th – Bus departure from Madrid Airport at 4pm
Sunday 23rd – Bus arrival at Madrid Airport at 2pm
Important!! It is essential to book the right flight in according to the indicated times of departure from and arrival at the airport. It is not possible to arrive later or leave earlier, first of all to begin and conclude all together the cycle of this unique experience, which will unfold organically following the pace and necessities of the whole group. Moreover because Lalita is beautifully located into the wild nature, not easy to get there by normal public transport.
FEES
Maximum 40 spots available
10 Early Birds: Room: 610€ / Camping: 500€
30 Regular Fee: Room: 670€ / Camping: 560€
The fee includes:
Daily classes for 7 full days
Accommodation facilities in according to your choice
3 vegetarian meals* p/d for full 8 days (first day: dinner is included – last day: breakfast still at Lalita and take away lunch included)
*Meals: The food is international, based on a vegetarian diet rich in dry fruit, dairy products and organic cereals. Vegetables and fruits are bought from local producers and the bread is generally home-made.
Important !! Special menus for vegan, gluten free or other will have a supplement of 3€ per meal unless medical prescription. Any special menus need to be booked in advance.
Cost of the Bus Service is not included. (It will be confirmed once the number of participants is defined – in any case it will be less than a normal public transport for that route)
To apply, you will be asked to fill in an application form and in case of positive response, you will be able to reserve your spot by sending a Deposit of 250€ (Camping) – 350€ (Room)
Write to [email protected] to receive the Form and for any other requests.
RESERVE YOUR SPOT!!!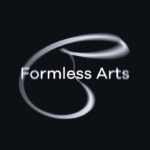 Formless Arts
Formless Arts is a collaborative space created by Bruno Caverna that aims for an intermingling, integration and communication between all kind of art-forms and various practices from the very source
visit profile
No Posts for this author.