Internal practice for Body Workers + Play-Fight Workshop in Rome
by Formless Arts | 24 March - 25 March 2018
2 Workshops with Bruno Caverna in Rome:
Mini-Workshop for Body-Workers
Saturday & Sunday 10,00 – 12,00
Fee: 40 euros
Play-Fight Workshop
Saturday 13,00 – 19,00 & Sunday 12,30 – 17,00
Fee: 75 euros first 5 registrations
90 euros regular fee
When: 24 March – 25 March 2018
Location: Il sole e la luna – danza, via nova levante 41/B, 00135 – via casilina vecchia 115, 00182 – Rome, Italy
// Info on the two events //
Mini-Workshop addressed to Body-Workers
Focus: Internal work
Topics:
contact/connection
non resistance/integrity
intent/intention
precision
subtle communication
deep honesty
receptivity
vulnerability
falling as a state of being
Within this condensed workshop, Play-Fight will reveal its deepest and most subtle aspects by bringing the focus directly to the formless core of the practice. By falling inside, we allow the body to re-start functioning more organically and efficiently, an opportunity to release stored unnecessary tensions, meet and heal old traumas and rewire crystallized patterns of reactions and behaviours. Eventually we soon realize that resistance to fall, therefore resistance to allow and accept, dwells first of all in our mind. In the moment we manage to access a deeper space of receptivity, honesty and vulnerability into ourselves first, the search for connection with the others can start, with or without the physical contact. Meeting, connecting, falling and flowing together, mirroring each other, can become a never ending playful and unpredictable opportunity for self-discovery, honest communication and reciprocal empowerment.
"If I manage to know my inner self as much as you manage to know your inner self; and I also manage to know your innersels as much as you manage to know my inner self… What is then the difference between us?" (Bruno Caverna, Founder of Play-Fight and Formless Arts).
PLAY-FIGHT WORKSHOP
– The Non-Resistance Practice –
Topics:
– efficiency vs effectiveness
– kinetic power vs internal power
– physical contact vs connectedness
– intention vs intent
– principles of non-resistance and effortlessness
– fight vs play
– gravity practice
– falling as a state of being
A self-empowering physical practice that weaves together cooperative qualities of any type of partner dance with highly refined confrontational principles from internal martial arts. The exploration goes beyond the fringes of mere physicality. The reciprocal mirroring through the physical drills leads the practice into a deep space of self-discovery, for acknowledging and revealing myriad aspects in human interactions and expressions. The core guidance is to learn how to preserve own integrity and inner calm under controlled stress-induced events while being engaged through playfully confrontational interactions. The embodiment of principles of non-resistance and non-violence is at the top of all achievements for allowing flow to be embodied, returning thus to our original state of being.
BRUNO CAVERNA
Originally from Rio de Janeiro Bruno started practicing a vast array of physical practices at the age of 8, such as capoeira, contact-improvisation, contemporary dance, acrobatics, taiji, qi-gong and russian martial arts – systema, just to mention a few. In 1994 Bruno started teaching/sharing passionately and tirelessly his life experiences with people from all walks of life in more than 30 countries. He authored Formless Arts, an umbrella for Play-Fight and Liquid Body practices as a result of a vision that questions our crystallized concepts while at the same time interweaving a multitude of disciplines and tribes through a common thread. Currently Bruno is based in Russia where he is given the privilege to learn internal martial arts and other concealed knowledge from renowned russian masters.
Info/Registrations: [email protected]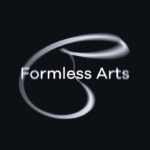 Formless Arts
Formless Arts is a collaborative space created by Bruno Caverna that aims for an intermingling, integration and communication between all kind of art-forms and various practices from the very source
visit profile
No Posts for this author.