A SERIES OF IMPROVISATION CLASSES at Radialsystem
by Judith Sanchez Ruiz | February & March 2018
A SERIES OF IMPROVISATION CLASSES at Radialsystem with Judith Sánchez Ruíz
February & March 2018
Monday February 5. 6:00 – 8:00 pm
Friday February 9. 6:00 – 8:00 pm
Monday February 12. 6:00 – 8:00 pm
Monday March 5. 8:00 – 10:00 pm
Friday March 9. 7:00 – 9:00 pm
Monday March 12. 6:00 – 8:00 pm
Friday March 16. 6:00 – 8:00 pm
SHOWING right after the last class on Friday, March 16 at 8:30pm!
Each session is structured like a standalone master class, where we will look into a subject and develop it over the course of a two hour practice.
We will research in how to spontaneously and creatively respond to new tools as an individual, but also in a partnering or group setting.
All levels, actors, non dancers, singers, professionals.
OPEN CLASSES. If you can't come one day, don't worry ! Single sessions can be
attended.
Where: Holzmarktstraße 33, 10243, Berlin, Germany
Fee: 10 Euros per class
60 Euros for 7 classes / Advance payment required
More Information & Registration: [email protected]
Supported by and in coordination with Sasha Waltz & Guests GmbH
Judith Sánchez Ruíz | JSR Company
Follow us at: Judithsanchezruiz.com | facebook.com/jusaruberlin | vimeo.com/judithsanchezruiz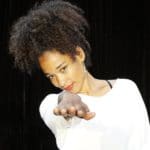 Judith Sánchez Ruíz
The Berlin–based director, choreographer, improviser and teacher Judith Sánchez Ruíz (Havana, Cuba) began her dance studies at the age of 11 at the National Schools of Art in Cuba (1983-1990). In 2010 she established JSR Company in New York City. Sánchez has created works for different companies and dance institutions and taught workshops and master classes throughout the world.
visit profile
No Posts for this author.