Ballet Junior de Genève audition 2018
by Ecole de Danse de Genève | 19 - 20 May 2018
The Ballet Junior Genève is a 2-3 year vocational course with the company as its heart. choreographers in the repertoire: Olivier Dubois (associate artist) – Hofesh Shechter – Theo Clinkard – Barak Marshall – Sharon Eyal…
The audition is for young dancers between 17 and 22 years old.
A strong technical level is required as well as an interest for contemporary dance creativity.
This year the application will need to include a video. Candidates will be pre-selected from this video to be invited to the audition.
Where: Geneva, Switzerlands
When: Saturday 19 May 2018 and Sunday 20 May 2018
For information on how to apply please visit the audition page on our website:
http://edgeneve.ch/en/audition-eng
contact: [email protected]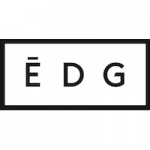 Ecole de Danse de Genève
The Ecole de Danse de Genève is a school open to everyone. It straddles tradition and innovation. Children, adolescents and adults can discover dance, progress, improve and devote themselves to their passion with a chance to lead up to professional level.
The Ballet Junior de Genève is a pre-professional company and a house of artistic emergance that favours contacts with the professional scene. The dancers do not receive a salary. Each year many of these young dancers enter top level companies on leaving. Over the years, the company has acquired an international reputation.
visit profile
No Posts for this author.