christmas workshop / kerststage
by Dansstudio Arabesque | from 26 to 28 December 2017
This intensive three-day dance workshop offers since 4 years of professional training for amateur and professional dancers from +8 years.
The CHRISTMAS STAGE will take place from 26/12 – 28/12 at the studios of Dansstudio Arabesque.
During this stage choreographer Astrid Boons will introduce her work. Classical ballet, modern/contemporary and modern jazz will be taught by top teachers.
Geneviève Van Quaquebeke, Kirsten De Smet and Lore Borremans :Classical Ballet
Astrid Boons and Kirsten De Smet : Modern / Contemporary
Laurence De Sloovere: Modern Jazz
Astrid Boons : repertoire
During this workshop you can learn about this extremely talented choreographer that wom the BNG Bank Dansprijs 2017/ Korzo.
Costs:
15€ per class with exeption of workshop repertoire
100€
workshop repertoire Astrid Boons
e-mail: [email protected]
website: www.dansstudio-arabesque.be
facebook: https://www.facebook.com/dansstudio.arabesque/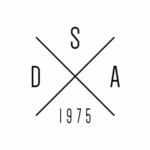 Dansstudio Arabesque
Dansstudio Arabesque is a dance studio where everyone can compete for a good dance education.
A dance center where much attention is paid to the personal development of the children.
A meeting place where an extensive team of skilled, enthusiastic teachers guarantees a dance education that focuses not only on the quality of the dance, but also on the artistic development of each student individually.
visit profile
No Posts for this author.