10 days Workshop in Partnering, Development & Improvisational Composition with Judith Sánchez Ruíz
by Judith Sánchez Ruíz | March 12th - 23rd 2018
ADVANCE WORKSHOP by invitation only.
This workshop will focus in the understanding of giving, taking and shifting of weight, partnering sessions will develop exercises using resistance, slide, manipulation and Off balance as a tool of composition and conduit for structural dynamics. You will work individually, in partnering as well as in groups settings, and practice scored/structured performances that are complex and requires awareness, practice, development and concentration. Through diverse methods and tasks we will strengthen our skills in partnering as a tool in a creative setting.
This workshop is an investigation into our knowledge as makers and performers, aiming to challenge and question ideas of how we create and move. By supporting and guiding you towards the discovery of yourself, I will help you raise both the quality and diversity of your delivery.
Dates: March 12th – 23rd 2018 (not weekends)
From: 10:00am – 3:00pm
Place: Dock 11 at EDEN 150.1.
Address: Breite Strasse 43, 13187 Berlin, Pankow, Germany
Price: 500 Euros. Early bird 400 Euros, before February 5. 2018 (date of payment)
REGISTRATION: [email protected]
Reservation: Half of the payment in advance is required to hold your place.
By invitation only.
How to apply:
(Priority to students that have taken the workshop previously)
We will accept just a few NEWCOMERS, please send an email to [email protected], with letter of motivation, short bio and a video no longer than 3 minutes. Half Payment in advance is required to hold your place. We will confirm during February 2018.
*If you are going to take just one week, half of the payment is required, can't be second week. No early bird.
For further information
Follow us at: Judithsanchezruiz.tumblr.com | judithsanchezruiz.com
facebook.com/jusaruberlin | vimeo.com/judithsanchezruiz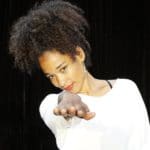 Judith Sánchez Ruíz
The Berlin–based director, choreographer, improviser and teacher Judith Sánchez Ruíz (Havana, Cuba) began her dance studies at the age of 11 at the National Schools of Art in Cuba (1983-1990). In 2010 she established JSR Company in New York City. Sánchez has created works for different companies and dance institutions and taught workshops and master classes throughout the world.
visit profile
No Posts for this author.