IMPROVISATION SKILLS W. FORSYTHE with Jone San Martín and Amancio González
by Crea Dance | from 22nd to 26th of January 2018
CreArt IDP, International Dance Program located in the heart of Barcelona, now opening the Workshop with Jone San Martín and Amancio González. Sing up soon. Limited Spaces!!!
The work focuses on two main points:
The body as a space, that is, to discover new angles that allow more fluidity of movement and space itself, how to treat it and organize it around us.
A body that as it accumulates information becomes more versatile, agile and communicative both physically, mentally and emotionally.
Dance is a living art for excellence, that's why the dancer needs to work and develop his artistic abilities -reception and improvisation. Knowing how to distinguish in what situation one finds ones self so that decisions can be made freely and in that moment take flight. (Jone San Martín)
WHERE: CreArt IDP International Dance Program, Balmes 129 Barcelona.
WHEN: 22nd to 26th of January / Shedule: 9am to 13.30pm
HOW TO APPLY: please send to [email protected]
COSTS: WORKSHOP Fee: 195€
CONTACT DETAILS:
CreArt IDP, International Dance Program Barcelona
[email protected]
Tel: 00343696720592
https://www.facebook.com/Crea-Dance-Plataforma-CREA-204379503424500
https://www.instagram.com/plataforma_crea/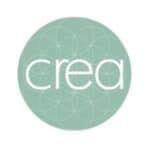 Crea Dance
The CREA Dance experience is a platform for training, creation and cultural dynamization in the field of artistic well-being whose aim is to articulate and mobilize its projects throughout the dance.
visit profile
No Posts for this author.