Play-Fight Workshop Bologna
by Formless Arts | from 11th to 12th November 2017
PLAY FIGHT
A self-empowering physical practice that weaves together cooperative qualities of contact improvisation with highly refined confrontational principles from capoeria and internal martial arts. The exploration goes beyond the fringes of mere physicality. The reciprocal mirroring through the physical drills leads the practice into a deep space of self-discovery, for acknowledging and revealing myriad aspects in human interactions and expressions. The core guidance is to learn how to preserve own integrity and inner calm under controlled stress-induced events while being engaged through playfully confrontational interactions. The embodiment of principles of non-resistance and non-violence is at the top of all achievements for allowing flow to be embodied, returning thus to our original state of being.
TOPICS
– efficiency vs effectiveness
– kinetic power vs internal power
– physical contact vs connectedness
– intention vs intent
– principles of non-resistance and effortlessness
– fight vs play
– gravity practice
– falling as a state of being
WHEN
Saturday 11th November 10,30 / 17,30
Sunday 12th November 10,00 / 17,00
WHERE
Leggere Strutture – Art Factory International, Bologna (Italy)
PARTICIPATION FEES
85€ – first 10 Registrations
100€ – normal fee
The price covers the two full day workshop and some snacks (fruits, crackers, buiscuits…)
REGISTRATIONS & GENERAL INFORMATION
To reserve your spot, ask questions about the event, the practice, the possibility of accomodation and any other requests please write to: [email protected]
Cancellation policy: possible to use the deposit in another event of Leggere Strutture calendar or replace your spot with someone else.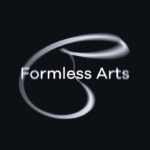 Formless Arts
Formless Arts is a collaborative space created by Bruno Caverna that aims for an intermingling, integration and communication between all kind of art-forms and various practices from the very source
visit profile
No Posts for this author.