Play-Fight Camp 2018 / Italy
by Formless Arts | from 18 to 28 July 2018
PLAY FIGHT
A self-empowering physical practice that weaves together cooperative qualities of any type pf partner dance with highly refined confrontational principles from internal martial arts. The exploration goes beyond the fringes of mere physicality. The reciprocal mirroring through the physical drills leads the practice into a deep space of self-discovery, for acknowledging and revealing myriad aspects in human interactions and expressions. The core guidance is to learn how to preserve own integrity and inner calm under controlled stress-induced events while being engaged through playfully confrontational interactions. The embodiment of principles of non-resistance and non-violence is at the top of all achievements for allowing flow to be embodied, returning thus to our original state of being.
THE CAMP
The Camp is an event envisioned by Bruno Caverna that works on a collaborative basis, located in the stunningly beautiful landscape of Tuscany. Activities are held on an outdoors studio under a breath taking view. In case of rainy days (very rarely) we will either squeeze in the small indoor studio or face a wet experience in the wilderness. The first edition took place in 2016 and every year Bruno Invites different collaborators to join and support the process. This year we will have the presence of Rob Poyton (second time in a row) with his perspective on Russian Systema and Jakub Wiktor Gontarski with martial partnering concept "The Body of String"
One of the main characteristics of the Camp is a nourished connectivity of the group to move through the process together from the beginning to the end. In this regard we will only accept application of those who availability for the entire period
~~~~~~~~~~~~~~~~~~~~~~~~~~
• When
18 – 28 July 2018
• Where
Anghiari surroundings (35 km from Arezzo)
• Whom
We welcome movers from all kind of physical disciplines available and willing to handle the physical, emotional and psychological confrontational aspects of martial arts
• Places
52 spots total
10 reductions
6 to 12 helpers
20 beds in shared rooms
plenty of space for camping
• Fees (Including: classes – 3 meals p/d – camping facilities)
550 euros – first 10 registrations
640 euros – regular fee
350 euros – helper position (more information follows below)
100 euros extra – for bed reservation
• Registration/Information
[email protected]
Steps for the application:
1. Send a message [email protected]
2. You will receive the application form
3. We will further instruct you how to proceed with payment as well as with other logistics
4. Once bank deposit has been made your spot is confirmed
5. As the group gets formed we will connected all through facebook and email for those who don't have it to figure out a the arrival logistic
Note: The discount offered for the first applications will be only granted upon the bank deposit. That's to say, being the first ones to apply don't necessarily guarantee a discount spot.
~~~~~~~~~~~~~~~~~~~~~~~~~~
Helpers dynamics:
We will select a team from 6 up to 12 helpers at maximum. We aim and value a good synergetic connection among the team to favor a pleasant and satisfying experience for all sides.
Unlike the discount the helpers selection will follow a criteria of its own chronological order is only one of the criteria.
Aspects to be evaluated
– Chronological order
– Experience in the previous Play-Fight Camps
– Experiences in other events under similar roles
– Genuine motivation on being part of the Team, despite of the common necessity to participate favoured by the reduced fee
Note that if you apply for helper you may lose the timeframe to apply for a discount as the selection will likely take longer time. We won't confirm it right away in order to understand the dynamics of the people who would like to compose the team.
~~~~~~~~~~~~~~~~~~~~~~~~~~
Bruno Caverna
Originally from Rio de Janeiro Bruno started practicing a vast array of physical practices at the age of 8, such as capoeira, contact-improvisation, contemporary dance, acrobatics, taiji, qi-gong and russian martial arts – systema, just to mention a few. In 1994 Bruno started teaching/sharing passionately and tirelessly his life experiences with people from all walks of life in more than 30 countries. He authored Formless Arts, an umbrela for Play-Fight and Liquid Body practices as a result of a vision that questions our crystalized concepts while at the same time interweaving a multitude of disciplines and tribes through a common thread. Currently Bruno is based in Russia where he is given the privilege to learn internal martial arts and other concealed knowledge from renowned russian masters.
COLLABORATORS
Robert Poyton // Russian Systema
Robert was born in 1963 in West Ham, London. After training in Judo and boxing he began formal martial arts training in 1981 with John Ding in Yang Family Taijiquan. He continued his Taiji studies with Vincent Chu, Gin Soon Chu, and Jim Uglow.
In addition he has trained in other styles of Kung Fu, Ju Jitsu, Combatives, etc with people such as Yap Cheng Hai, Ji Jian Cheng, George Xu, Erle Montaigue, Chen Xiaowang, Rick Moneymaker, Peter Consterdine, Dave Turton, Rob Murray, David Nicholson and others.
Robert runs a regular weekly training session as well as private tuition and corporate work. He also travels throughout the UK to teach seminars and workshops and has authored a series of Systema training films.
He now trains solely in Systema, which he describes as "an art that encompasses all aspects of living". Outside of training Robert is a professional musician who claims to have "suffered for my art, now it's your turn…"
For more information about Rob and Systema:
www.systemauk.com
Jakub Gontarski
Martial Partnering // The String of the Body Practice
The String of the Body program is an outcome of more than 20 years of practice and training within the vast platform of body work including gymnastics, sport and martial arts (such as judo, capoeira, jiu-jitsu, boxing), dance, theatre and body therapy. In our work, we constantly develop our experiences and deepen the creative process by conducting intensive research in communication, adaptation, presence, relation, identity, expression, potential and creativity. How that which is being acquired becomes embedded and a vital part of ourselves? How does the body become an embodied story of what is already known and of what is not yet discovered and understood in us? In the process of training, preserving certain necessities and adapting new data, we translate its meaning into the needs of the Human – the Warrior – the Performer.
Martial Partnering training is an intensive process embodied in form of a journey through the body centres such as spine, pelvic girdle, pectoral girdle, breath and senses. We will search for the natural rules of mobility, kinetics, statics, dynamics, balance and state of lost control. We will enhance the frequency of our mindfulness and presence. We will confront ourselves our limitations and face the group, the process of decision making, responsibility, safety and patterns of our body and psyche. Obstacles and difficulties are our authentic teachers, which help us to understand the fundamental functionality and mechanism of the brain, receptive body via external incentives. We still learn in us, how to awake and invite fresh psycho physical state which allows us to "dance" via diverse social dialog.
training:
https://www.facebook.com/thestringofthebody/
For media material visit"
https://www.youtube.com/channel/UCOw0dPhtztwspdzqMsswxKw/videos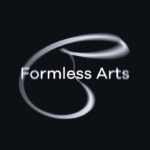 Formless Arts
Formless Arts is a collaborative space created by Bruno Caverna that aims for an intermingling, integration and communication between all kind of art-forms and various practices from the very source
visit profile
No Posts for this author.