6th international interdisciplinary NO BORDERS project
by Unity Space (Vangelis Legakis)
The No Borders project aims to bridge encounters between dance, music, photography, film, conceptual arts, philosophy and spirituality to create an environment for free expression and creation through dance. The collaborators-participants will focus on researching and reflecting on the subject matters of borders, identity and cross-cultural communication to identify, eliminate, and within such a collective context, go beyond their own individual limits. Through this process we will question and analyze further the borders between the public and the private space, performance and performativity, visual and performance art, art and life, identity and integrity, and values in a traditional and contemporary society. All this will stimulate us to create short collective dance pieces to present at the end of the project.
http://prasadevangelos.wixsite.com/iinbproject
Intensive workshop teachers:
Jose Agudo: Contemporary Dance – Fusion of Contemporary & Kathak Dance and principles of Martial Arts
Vangelis Legakis: Embodied Unity – Flying Low, Passing Through, Contact Improvisation, Chi Gong, Yoga
Jordan McHenry: Contemporary Dance – Discover the Inner Composer
Aine Voz: Music and Voice
Tindy Chen: Yoga & Meditation
Where: Kuala Lumpur, Malaysia
When: 18th December 2017 – 06th January 2018
Deadline for application: 30th September | 27th October | last deadline 25th of November
How to apply: Send motivation letter and CV to [email protected]
Costs:
635 EUR | Western Countries
595 EUR | Eastern Countries
10% Discount for people who book 2 together
Contact details: [email protected]
Visit the following website and page to learn more: http://prasadevangelos.wixsite.com/iinbproject
Facebook Page: www.facebook.com/unityspaceaspaceofintegration
Watch the video to get inspired: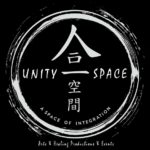 Unity Space
Here at UNITY SPACE, we are driven by a single goal; to spread interdisciplinary practices integrating performing and visual arts with healing and spirituality for making the world a unique place for all. We create projects, festivals and residencies across the world inclusive to all people, cultures, professions and backgrounds.
visit profile
No Posts for this author.