3rd residency HKICAROS & Hong Kong International Choreography Festival
by Unity Space | from 27 May to 30 June 2018
3rd residency HKICAROS & festival HKICF
The (HKICAROS), Hong Kong International Collective Artist in Residency for Opportunities and Sustainability, is taking place from the 27th May to 27th of June 2018 where local and international artists will be able to collaborate, interact, exchange and share their creative process. The (HKICF) Hong Kong International Choreography Festival is modelled specifically after the residency (HKICAROS) so as to give more opportunities to local and international artists living and working in Hong Kong by interacting and working with international artists from across the world.
Over three days, 28-30 June 2018, at Sheung Wan Civic Centre Theatre there will be short and long performances by all artists who have been part of the HKICAROS as well as from artists who will bring their production to the festival.
Intensive workshop teachers:
Jose Agudo: Contemporary Dance – Fusion of Contemporary & Kathak (creation for a performance at the festival)
Vangelis Legakis: Embodied Unity – Flying Low, Passing Through, Contact Improvisation, Chi Gong, Yoga
Edivaldo Ernesto: Depth Movement
Judith Sanchez: Your Own God
David Matan: Gaga
Where:
Residency at Different Venues in Hong Kong
Festival at Sheung Wan Civic Centre Theatre
When: 27 May – 30 June 2018
Deadline for application: 22nd December 2017

How to apply: Send motivation letter and CV to [email protected]
For the 3rd edition in 2018 Unity Space offers 3 scholarships to
local HK artists for one Solo, one Duet, and one Group Piece up to 4 artists
Terms & Conditions Apply visit the HKICAROS page for more information.
​
​
Unity Space offers:
​
– Rehearsal-studio space,
– Morning master company classes (weekdays Flying Low)
– Master workshops (check on schedule for the teachers),
– Mentoring by master teachers,
– Publication of your production,
– Lighting and stage design assistance
– A performance at Sheung Wan Civic Centre Theatre for the festival HKICF.
– Accommodation for International Artists​
For this year we accept applications for group works up to 4 artists max.
Each artist will need to pay the same fee as stated.
Unity Space offers 2 performance prices of 5000 HKD and 3000 HKD respectively.
The nomination will be selected by an arts committee who will evaluate the process of
the artists and their performances. The arts committee members will be announced soon.
The Resident Artists have to cover and offer:
​
Their flights and transportation to and from Hong Kong and to the premises of the residency
Food and personal expenses
Any production expenses
Costs: 3700 HKD
Contact details: [email protected]
Your website: http://hkicaroshkicf.wixsite.com/hkicaroshkicf
FB Page: www.facebook.com/unityspaceaspaceofintegration
Video: https://vimeo.com/236226657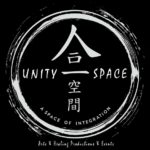 Unity Space
Here at UNITY SPACE, we are driven by a single goal; to spread interdisciplinary practices integrating performing and visual arts with healing and spirituality for making the world a unique place for all. We create projects, festivals and residencies across the world inclusive to all people, cultures, professions and backgrounds.
visit profile
No Posts for this author.