A 4 day Workshop and Performance sharing with Eva Recacha
by TripSpace | from 5th to 8th February 2018
As part of the process for the creation of Eva's new work Aftermath (a Sadler's Wells commission for 2018) She has devised a workshop/laboratory.
The aim of this workshop is to share Eva's creative practice with others, to give them an insight into her work, and to open up her creative process to the external influences brought in by them.
We will be singing, talking, moving, and dancing.
We will be watching one another and being watched.
We will be devising strategies to use a narrative in order to arrive at something non-narrative, but very suggestive.
At the centre of Eva's work is the relationship between voice (mostly in the form of text) and movement (mostly in the form of dance).
Eva will bring some text and we will devise some more text together.
We will create movement material tightly linked to the text by responding to three different parameters: the sound of the words, the meaning of the words, and the rhythmical phrasing of the text.
The movement and text will be then shuffled and juxtaposed together. The result will be a movement discourse that seems at times to illustrate, at times contradict, at times have its own narrative or even affect the reading of the text.
When: from 5th to 8th February 2018
Where: London, UK
Book your place at: https://billetto.co.uk/e/a-4-day-workshop-and-performance-sharing-with-eva-recacha-tickets-240153
Open to all but recommended age: +16
Eva holds a full CRB check and has experience working with different groups of people.
Please note, if you are doing the workshop you can attend the 9:30am YOGA class at a bargain rate: £7 Book two workshops and get 10% off the Early Bird Price!
contact: [email protected]
Have a look at a few seconds of very early R&D for this work:
Credit photo research:
Dancers in the picture Kwame Asafo-Adjei and Charlotte McLean.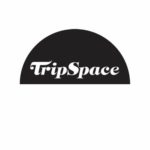 TripSpace
Trip Space is a new and innovative cultural space providing progressive activities for contemporary performance and social engagement. We're situated in a converted railway arch in Acton Mews, just off the Regents Canal in Haggerston (Hackney).
Our passion is for dance, movement and yoga
visit profile
No Posts for this author.